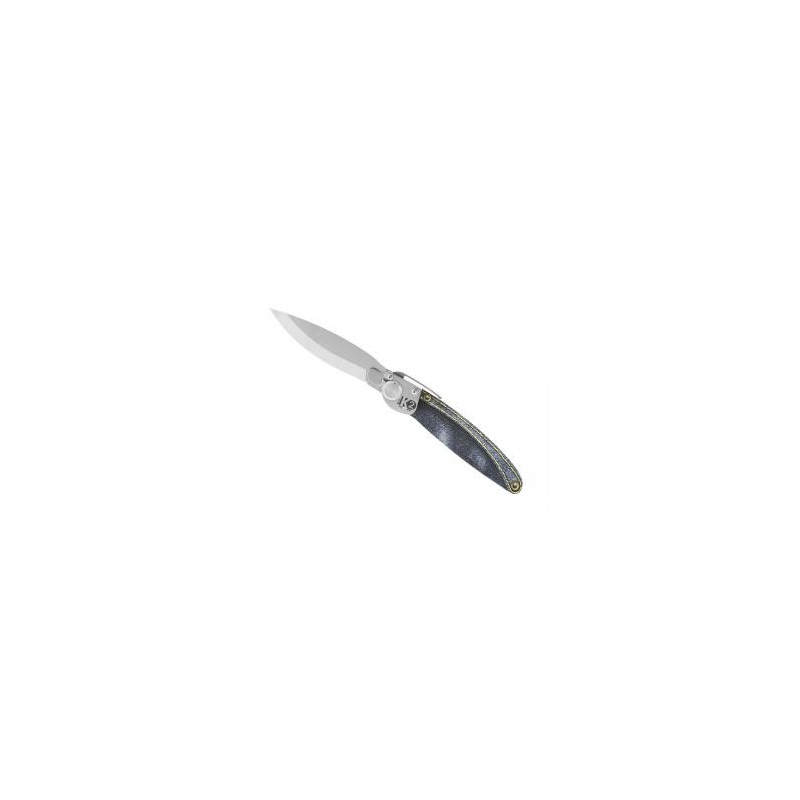  
COUTEAU K2® 3D DECOR JEAN
COUTEAU K2® 3D DECOR JEAN
K2® knife, Z40C13 microblasted steel blade with "K-Lock®" locking system, handle 11.5 cm stainless steel decoration 3D earthenware, with clip.
Comes with suede case and gift bag.
SSL
Payment is secured
Shipped with Colissimo La Poste
Free in the EU for orders over 160€
The K2 knife is designed and manufactured by the famous French manufacturer Roger Orfèvre. A cutlery based in Thiers, which is particularly specialized in wood shaping and stainless steel work. Precisely, the handles of K2 knives are composed of these two materials: largely stainless steel and wood cladding to a lesser extent. It would therefore seem that Roger Orfèvre has put all his know-how into the manufacture of K2 pocket knives.
The innovative K2 knives are equipped with the new K-Lock locking system. They will please a lot, both by their efficiency and their design, but also because of the 100% French manufacturing. A detail that had to be emphasized at all costs, such as the one they come with a protective case and a gift bag in the colors of the France. K2 knives are also easily transportable, and affordable, difficult to find the slightest defect!
COUTEAU K2® 3D DECOR JEAN
No customer reviews for the moment.