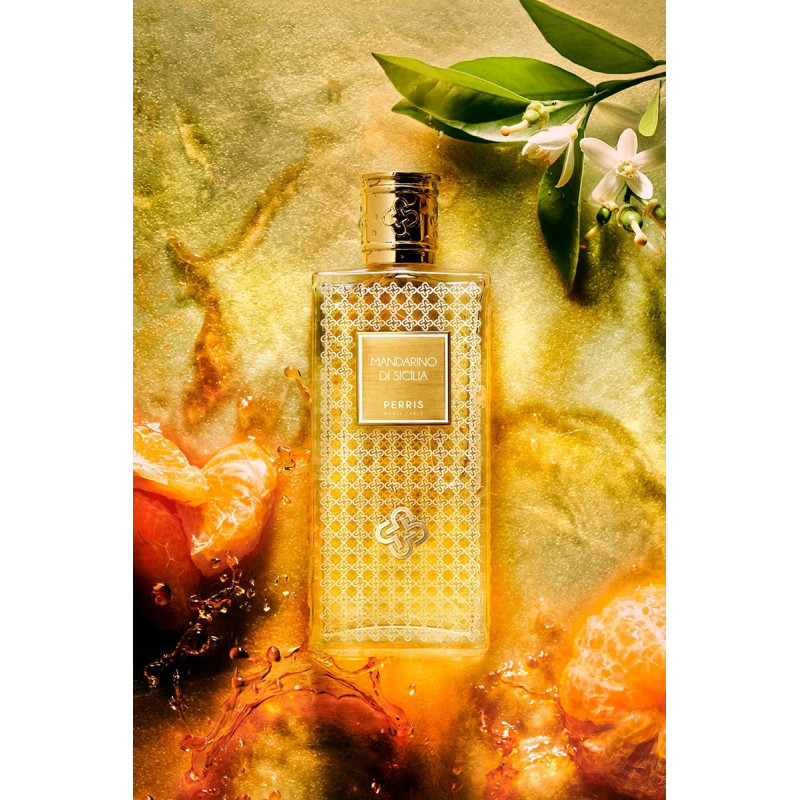  
MANDARINO DI SICILIA
"Small mandarins shine amid dense green leaves. In the distance stands Etna, its cone white with snow. It is as if the landscape has never changed. But the history of the Mandarin is one of fortuitous migration. One which might have inspired Italian artist Franco Battiato to write a song set between East and West: a Chinese nobleman arrived in Sicily in the early 1800s, settling on the island…
SSL
Payment is secured
Shipped with Colissimo La Poste
Free in the EU for orders over 160€
Mandarin is a complex citrus fruit. In the cycle from flower to unripe fruit and full ripeness, its perfumes change.  By recreating it in its entirety while removing any source of interference, we paid homage to this gift from Sicily.
We would never have succeeded without innovation, without new extraction techniques that worked more closely with tradition than ever before. Mandarino Di Sicilia has three unique fractions of essential oils; first from the green mandarin, a delicate and volatile oil that becomes heavier in the second transition and the third essential oil rounds off to a yellow mandarin.
The olfactory experience is exhilarating. Like living through all four seasons at once: the flower, the green leaf, the peel with its semi-bitter notes and the sweet flesh. Completing the bouquet are Jasmine, Geranium and Amber. The result is a powerful fragrance that transports us to Sicily: on a beautiful sunny day, the sunbeams warm the fruits and release their sweet, heady perfume…
NOTES
Head: Green Mandarin Capua, Bitter Orange, Yellow Mandarin, Petitgrain Paraguay
Heart: Jasmin Absolute, Geranium, Orange Blossom
Base: Cedarwood, Amber, Musk
INGREDIENTS: alcohol denat. (alcohol), parfum (fragrance), aqua (water), limonene, citral, citronellol, farnesol, geraniol, linalool.
No customer reviews for the moment.