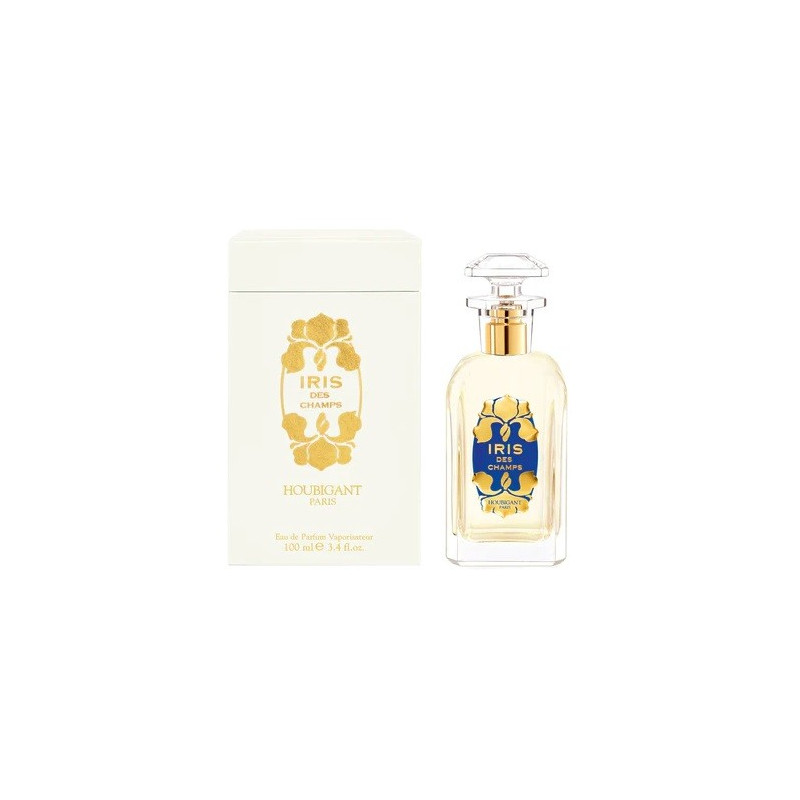  
IRIS DES CHAMPS COLLECTION MATIERES
From the stylized fleur-de-lis royal banners of French heraldry, the elusive, incomparable iris has inspired a noble fragrance infused with delicate, flowering petals of Tuscan meadows and voluptuous, woody tonalities.
SSL
Payment is secured
Shipped with Colissimo La Poste
Free in the EU for orders over 160€
IRIS DES CHAMPS HOUBIGANT: THE CONCEPT
Iris is a plant with elegant and stylish flowers that conceals a hidden treasure. Already considered sacred by the Egyptians, the iris became, under the heraldic name of Lily, the symbol of royalty in France. Surprisingly, it is not its sublime flower but its underground part that holds this olfactory treasure; the rhizomes, the roots of the flowers contain the Irone, a unique fragrant and rich molecule that makes up the iris notes. The flower itself has no smell. Many perfumers have worked with this fabulous raw material, unveiling its earthy facets but none of them has given thought to what the smell of the flower should be. Houbigant has taken a completely different approach by creating an olfactory interpretation of the flower. The perfume ouverture evokes the freshness of the morning dew with bergamot, lily of the valley and pink pepper. The sensual heart pulses with an alluring bouquet of iris, rose, jasmin sambac and ylang ylang. The velvety smooth finale concludes with warm and woody notes.
No customer reviews for the moment.