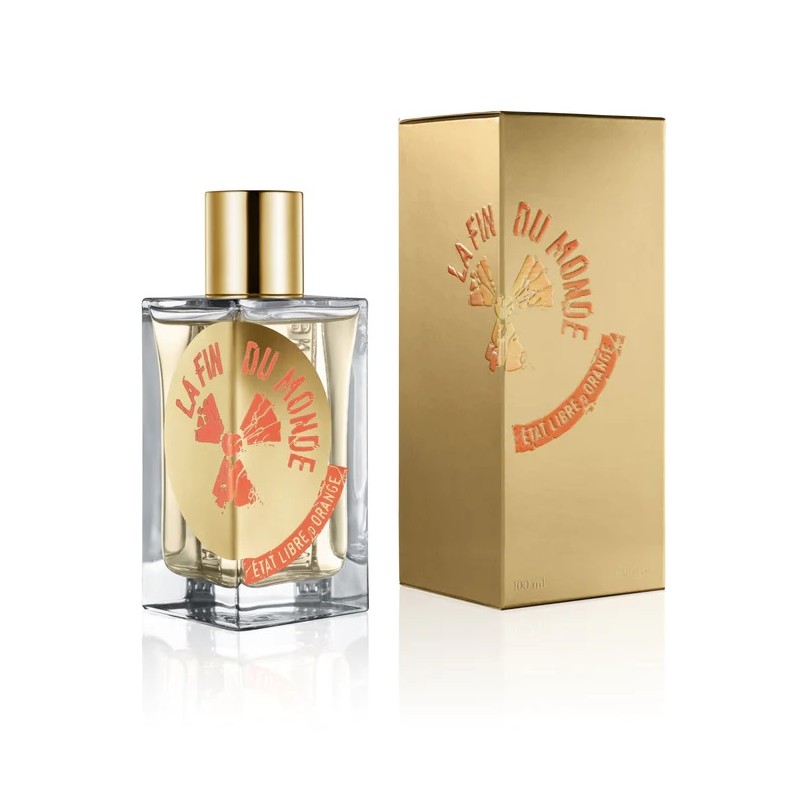  
La Fin du Monde Etat Libre d'Orange
Powdery, Woody
Where can we experience the end of the world? At the movies! So how does it smell? Like popcorn, of course!This is a close-to-the-skin fragrance, with an almost powdery base.
SSL
Payment is secured
Shipped with Colissimo La Poste
Free in the EU for orders over 160€
Okay, we know what you're thinking.

Been there, done that, bought the t-shirt. Apocalyptic visions, Armageddon. Doomsday cults, mass suicides. The Mayan calendar. We endured the panic of the Millennium. We've seen the films, from "Dr. Strangelove" to "Melancholia". We know the New Testament prophecies, we've heard about the End Times and the Rapture. But one question remains: how will it smell?
No customer reviews for the moment.