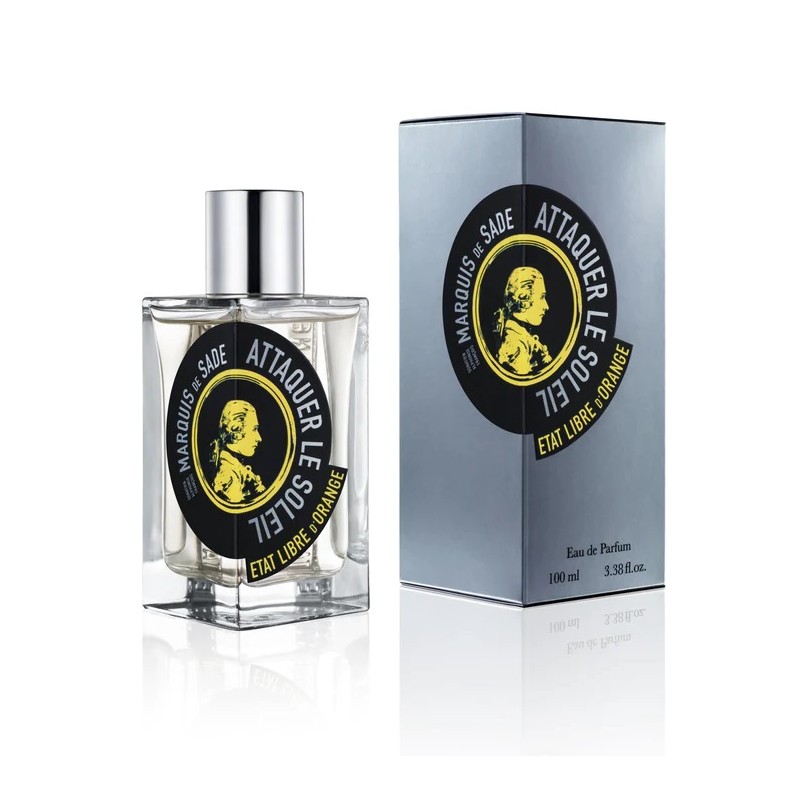  
ATTAQUER LE SOLEIL - MARQUIS DE SADE
Woody, Floral
It's a marriage made in heaven, or possibly in hell. This unique treatment with very low yield delivers the most powerful cistus note combining the benefits of the essential oil and absolute.
SSL
Payment is secured
Shipped with Colissimo La Poste
Free in the EU for orders over 160€
To attack the sun, to drive it from the universe, to create perpetual darkness – what an outrageous proposition! But Donatien Alphonse François, Marquis de Sade, was an outrageous man.He took on many roles: writer, revolutionary, philosopher, libertine. He disdained the social norms and he demanded unrestrained freedom. He questioned every assumption about love, beauty, even violence, and he ignored the taboos.  He wanted to attack the sun and ignite the world, liberate us from our preconceptions, break down the barriers which keep us from accepting our own desires. We identify with him, because we try to do the same.
Which is why Etat Libre d'Orange has chosen to celebrate a man who celebrated extremes. We have invited the Marquis de Sade to join our family of outrageous perfumes. He has accepted with pleasure … and maybe a little pain.
Etat Libre d'Orange and the Marquis de Sade. It's a marriage made in heaven, or possibly in hell.  Either way, it works. Together, we launch an assault on the sun.
No customer reviews for the moment.