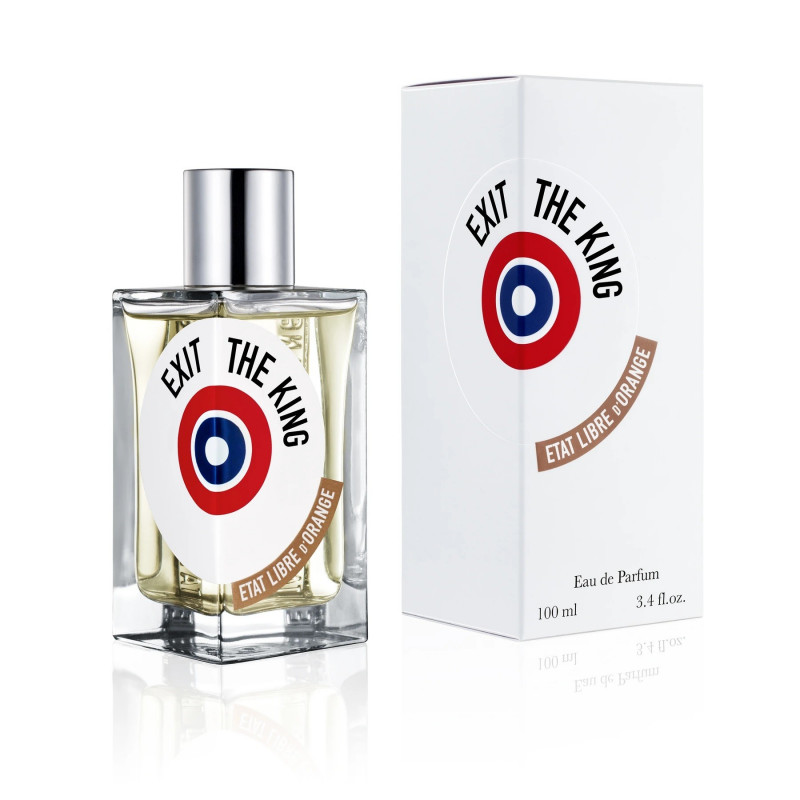  
EXIT THE KING
Chypre, Floral
This is the story of a fall. The fall of certainties, but above all the fall of power. A modern and eternally chypre.
SSL
Payment is secured
Shipped with Colissimo La Poste
Free in the EU for orders over 160€
The curtain rises on a state at the corner of 69 rue des Archives, in the Marais, Paris. A place that is like a frontier, where the old world ends and the new world begins. The pale moon can be seen lowering over the towers of Notre Dame in the distance. A man and a woman are in a perfumery, surrounded by bottles. He has yielded in submission to a fallen sovereign and is condemned to the ultimate fate. She is the new soul, the new role, she is desirable and she has conquered. She is the denunciation, a touch condescending. The fluttering of her eyelashes declares she is the one whose hour of glory has arrived, a scent testing blotter in hand.

The date is November 16, 2019.

"- EXIT THE KING, a perfume to dream of entropy? Etienne, you're rambling, you have finally lost your mind. Entropy has nothing to do with perfume.

- Yes Lola, you heard correctly. EXIT THE KING, a perfume to dream about entropy. Don't you think entropy is nice?

- Perched on the scaffold before the guillotine, you speak these three words like a farewell to the troubled world.

- There's nothing for you to understand, innocent child. This is about making a perfume like a Loire castle, a perfume that could rise higher than the castle of Blois, higher than the terrace where the last Valois watched the sun set in its glory. And then disappear, die, as if by magic before the fall. With the whisper of a kiss at the moment of its glory, and then a humble return to something else. A perfume of magnificence, love and goodness for the new world, and of forgetting the old and overwhelming powers. Resolutely chypre.

- Welcome to the new world, you mean?

- Yes Lola, provided it's modern and eternally chypre like this perfume."

EXIT THE KING.
No customer reviews for the moment.