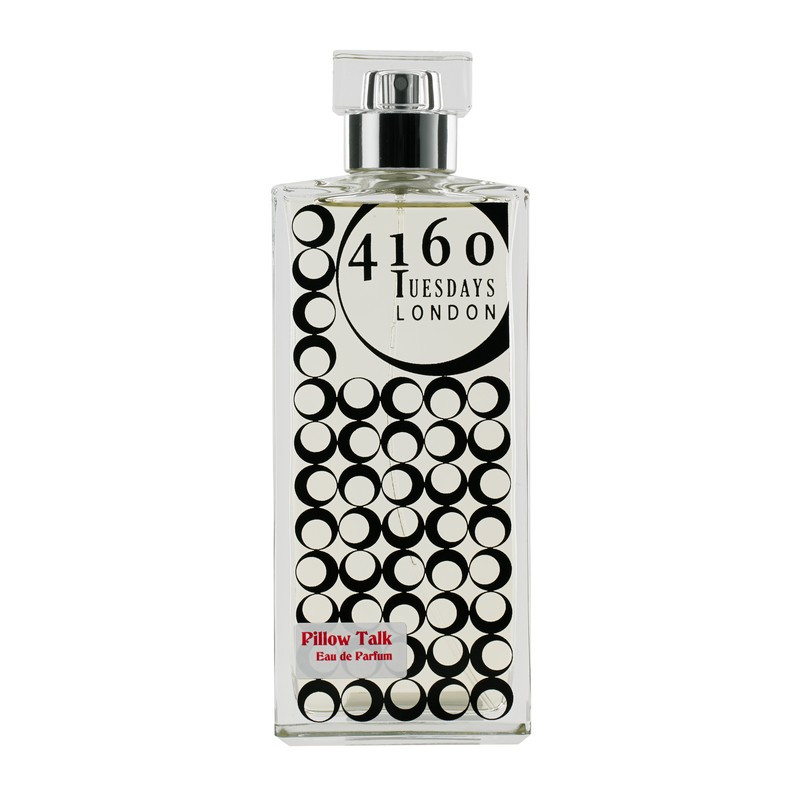  
Pillow Talk
Perfect to wear all over at times of heightened seduction.
SSL
Payment is secured
Shipped with Colissimo La Poste
Free in the EU for orders over 160€
Love & Life Stories
Woody Floral
Like an intimate embrace, 4160 Tuesdays Pillow Talk Eau de Parfum enwraps skin in tactile warmth.Originally created to be sprayed onto pillows as an aphrodisiac, Pillow Talk is the sensual scent of shared secrets, perfect to wear all over at times of heightened seduction. Fresh citrus fruits and light blossom, seductive jasmine and sandalwood, softened with musk and a hint of vanilla.Pillow Talk has a beautifully presented energy in the top notes as yuzu and bergamot provide that moment as lovers lock eyes with excitement. They can't wait to share their emotions and it all comes out in a rush. The yuzu has that feeling as the tart citrus energy represents that. The heart is a conversation of florals whispering different visions. The sweet motion of orange blossom. The outsized dreams of ylang-ylang. The carnality of jasmine. Ms. Mc Cartney uses natural sources for all of these florals which adds a lot of nuance. I imagined it as the body language beneath the words. The foundation of this relationship is built on a sturdy sandalwood and cedar with vanilla and black peeper added in. This base is shared across all three of the relationship fragrances. If you're not fond of sweet synthetic woods this is what persists the longest while wearing any of these.Pillow Talk, a new white floral fragrance.It's a blend of smooth woods, seductive white flowers and refreshing citrus fruit, with a touch of spicy black pepper. Pillow Talk was created by perfumer Sarah McCartney working in collaboration with a glamorous Hollywood agent. She turned up unannounced one day at 4160Tuesdays' West London studio, planning to launch her own line of perfumes. Nothing came of that project, but Sarah loved the fragrance so much that she worked on the formula and the result was Pillow Talk.
Top Notes: Yuzu, Orange Blossom
Heart Notes: Jasmine, Ylang Ylang, Sandalwood
Base Notes: Vanilla, Musk, Black Pepper
No customer reviews for the moment.
Customers who bought this product also bought: